The following pictures show examples of our own patients who have gone down to Mexico to receive dental treatment (all patients are anonymous). Many people think they can save a few dollars, but they do not understand the risks involved. Mexico does not have a dental board like the USA to govern their dentists. The rules and regulations are different, many offices do not stick to proper infection control and the materials used are inferior. If a problem arises, you cannot go back and receive help. We even had a colleague in the past who lost his dental license in America and went down to Mexico to work. The following examples illustrate improper dental treatment. Many of these patients needed more dentistry at a greater expense to fix the problems. Please reconsider saving a few dollars. The risks to your own body greatly outweigh the benefits.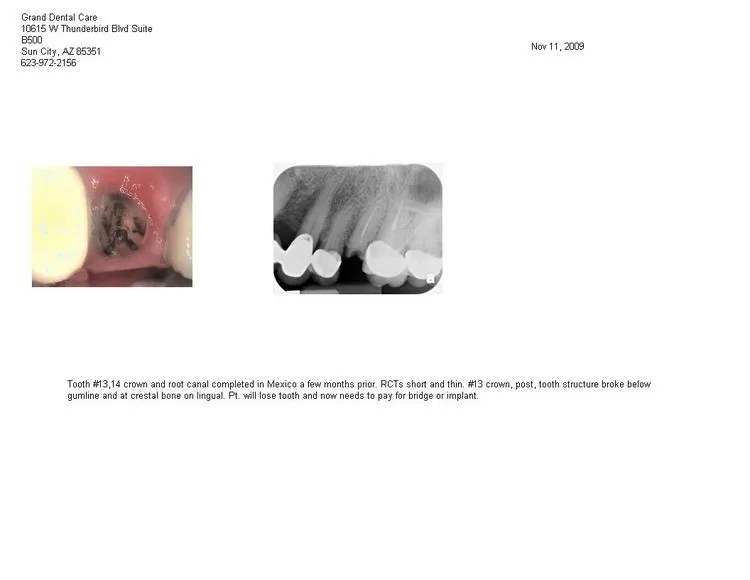 ---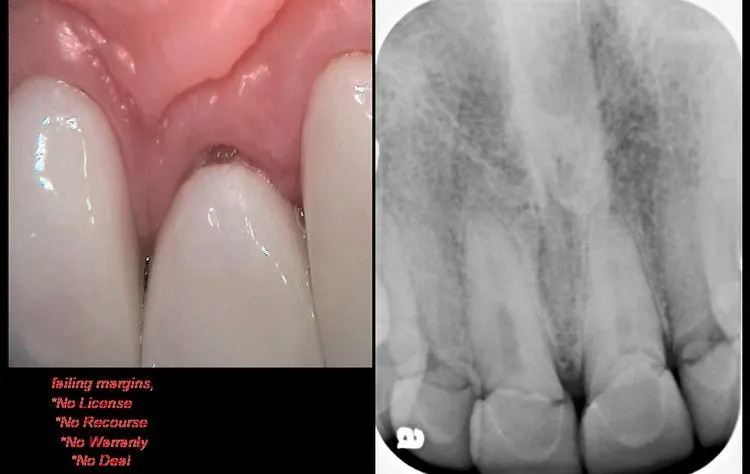 These crowns do not fit properly. You can see the spaces between the tooth and crown in both the picture and xray. This will lead to leakage, decay and possible infection in the future. Many people leave Mexico with no problems immediately. The problems here won't manifest for a few years after treatment.
---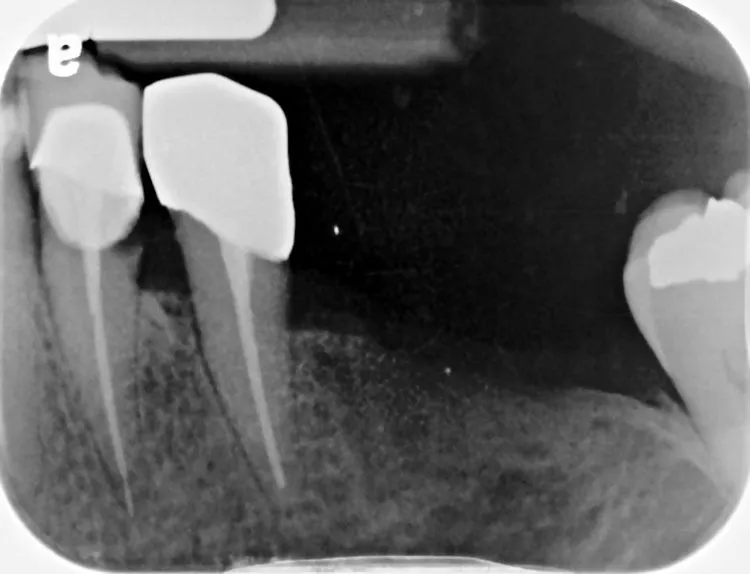 The xray you see here was taken only 6 months after treatment in Mexico. The tooth on the left has a large space and remaining decay between the tooth and new crown. If possible, the root canal and crown will have to be redone, but the patient may lose the tooth due to the depth of decay that was not removed.