CEREC - Same-Day Crowns In Sun City, AZ
Let's be honest. It's pretty rare for most people to have perfect teeth. While brushing and flossing regularly, and coming in for regular cleanings can certainly go a long way to maintaining a healthy smile, unfortunately, issues such as decay or infection weaken a tooth so much that even a dental filling just won't cut it. When this happens, a root canal is often needed. After which a dental crown is placed.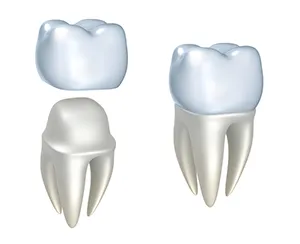 In the past, the process of getting a root canal and then waiting a week or more for a dental crown was time-consuming for patients. It's sometimes hard enough to schedule one dental appointment, let alone multiple. But what if we told you that you could get a dental crown in just one visit to our Sun City, AZ dental office And it only takes one hour?
You read that right. With our state-of-the-art CEREC technology, we are able to create inlays and onlays, dental crowns and even dental veneers to provide fast dental restorations that look and feel great but don't have you waiting weeks.
When you come in for your consultation, we will examine the tooth to make sure that it is right for a CEREC dental crown. Next, the tooth is prepared for the restoration by removing some enamel. Then the next step is to take impressions of your teeth to create your crown. Traditionally, impressions are taken using a putty-like mold, which isn't always pleasant. But with CEREC technology all we need is to use our special equipment to take images optically. No messy molds anymore!
These images of your mouth are then immediately displayed on our computer where we will use the CAD/CAM technology to design and make your very own dental crown. Because these images can easily capture precise tooth measurements, it makes it easier to create a crown that provides a better fit than traditional crowns.
Once the design is complete, the information is sent to our in-office milling machine where a ceramic block that matches the shade of your tooth is used to make your crown. In about 10 to 20 minutes, your new dental crown or restoration is ready to be bonded to your tooth.
Once the crown is bonded and we make sure that everything fits properly, your new restoration is polished and then ready to go. You'll enjoy getting a beautiful new restoration in just one quick dental visit without the need for a temporary crown.
Want to learn more about CEREC - Same-Day Crowns and whether your smile could benefit?
Then it's time you called Grand Dental in Sun Ctiy, AZ at (623) 972-2156 to schedule your appointment today!